Related Books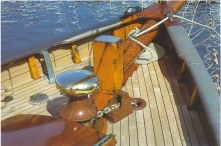 Here are some books that pertain to Tar Baby or related topics:
"
Classic Yacht Interiors
" contains a whole chapter on Tar Baby.

A book by America's premier marine photographer Benjamin Mendlowitz with text by an outstanding yacht designer, the late Joel White,
"Wood, Water & Light"
contains an entire chapter on Tar Baby and "Voyager," a Tar Baby replica (built in 1972).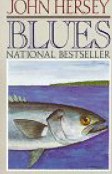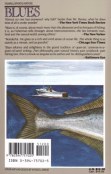 Front and back cover of
"Blues"
, John Hersey's bestseller about fishing aboard our classic wooden bassboat, "Spray" (which Hersey used to own). Spray is depicted on the back cover.
Robert W. Carrick
Richard Henderson
Between 1908 and 1954, John Alden employed the best draftsmen of his generation, and the legacy is 900 yacht designs that have proved as durable as they are graceful. The book is composed of two sections: The first is a biography of Alden, and the second consists of discussions, photos, and drawings of 100 of his best designs (including Tar Baby, pages 163-169). This tribute to Alden's yachts, with hundreds of photos and plans, also pays tribute to a vanished era of yachting. Across its pages sail classic wooden boats of unparalled beauty. Includes a complete catalog of Alden boats.